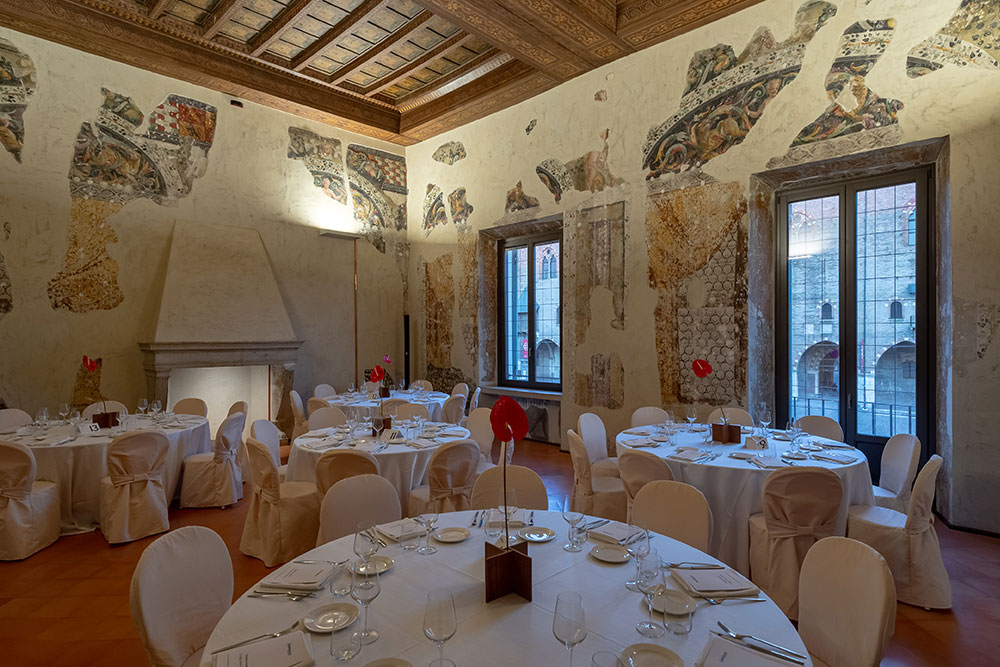 A space suspended between history and culture, with a breathtaking view of Piazza Sordello and Palazzo Ducale, is the unique feature that makes the halls of Palazzo degli Uberti the perfect location for any type of event.
Particularly suitable for private parties, formal events and weddings,
the Halls are equipped to set up any type of catering. Parties and events can also be supported by live music shows and ambient DJ sets.
The set-up meets the necessities of the event, with a capacity of about 150 seated guests.
To satisfy the needs related to business meetings, presentations and conferences,
the Salons can also be modulated in areas of different sizes, to ensure optimal equipment and privacy.
The maximum auditorium capacity of the main hall is about 80 seated people.
For information and ad hoc quotes, please contact us directly.
Piazza Sordello, 13
46100 Mantova
Tel: (+39) 0376 1410788
Email:
LU.CA. s.a.s.
c.f./p.iva 00493070205